FREQUENTLY ASKED QUESTIONS (FAQs)
Frequently asked questions
---
---
WHERE IS THE CAMPSITE LOCATED?
---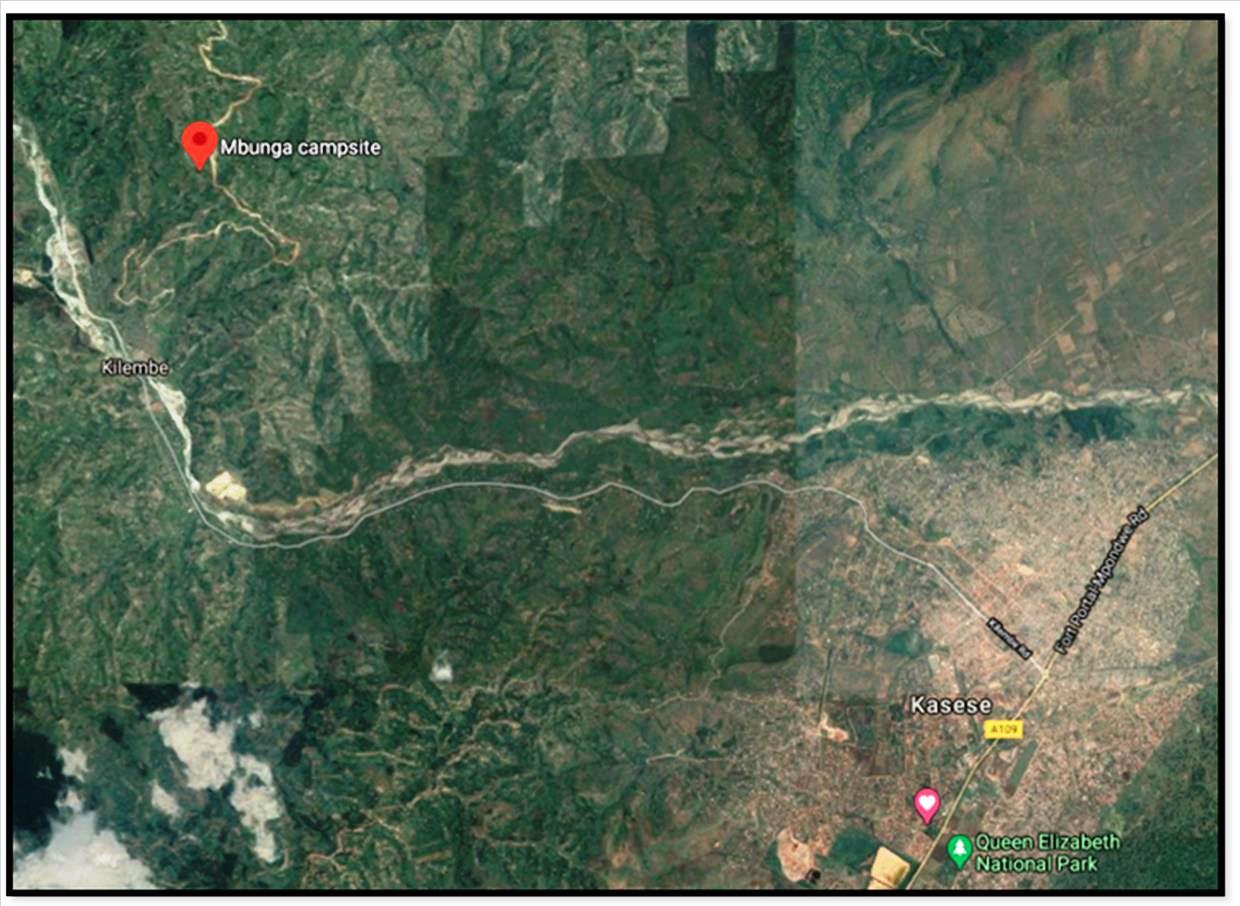 The campsite is located a short 40 minutes' drive from the city of Kasese in the Rwenzori Mountains. This means we are just over 11/2 hours drive from the Queen Elizabeth National Park, which makes our camp very convenient to include in itineraries that include a visit to Queen Elizabeth NP. We also offer
---
WHAT MAKES YOUR CAMPSITTE UNIQUE?
---
The campsite lies at an altitude of about 1700 meters above sea level. This means we are right in the Rwensori Mountains and our guests can enjoy the most beautiful mountain views and sunsets right from their own terraces at the bandas. And we are the perfect base for hikes and expeditions into the Rwenzori Mountains. And we love to take our guests to learn about our Bakonzo culture at the small settlements close to the campsite. It really is the perfect location, that is what our guests comment. From Kampala the campsite can be reached in about 6 1/2 hours by car.
---
HOW MANY NIGHTS DO YOU RECOMMEND GUESTS SHOULD SPEND AT THE CAMPSITE?
---
We offer a wide choice of interesting activities and experiences. We have entertained guests for a full week and they would have activities on all days. But the majority of our guests spend three nights with us, which seems to be perfect. We have guests with a tight itinerary that stay for only one night and they also leave very happy.
---
IS THE CAMPSITE RECOMMENDED FOR ELDERLY OR HANDICAPPED TRAVELERS?
---
The people that visit us should be reasonably fit; we recommend a visit for people well into their 60s if they are fit to hike for a few meters. People that have problems walking should not visit the campsite because it involves going up a small path for five minutes from where you leave your car. We are currently working to make the access as easy as possible.
---
HOW MANY PEOPLE CAN YOU ACCOMMODATE?
---
We currently have three bandas, our African huts, where we can accommodate a total of five people. A fourth banda is almost finished so we shall soon be able to welcome seven guests. Additionally we can offer tents that we can pitch in our beautiful gardens or guests can bring their own tents.
---
HOW ARE YOUR SHOWERS AND TOILETS AND DO YOU HAVE ELECTRICITY?
---
We have shared shower rooms with no hot water and the temperature of the water is fine and we have not had any complaints about it from our guests. The toilets are sit down toilets and empties into a septic tank. We care for our environment! The campsite's restaurant is installed with a P.V Solar System and to the Shower rooms and toilet near to the restaurant, has light. Cellphones, Laptops and Cameras can be charged at the Restaurant now.
---
DO YOU HAVE INTERNET?
---
We currently do not offer internet access for our guests. Mobile internet from MTN, AIRTEL, AFRICELL all get sporadic signal at the bandas but at the restaurant and in our gardens there is a good signal.
---
DO YOU OFFER VEGETARIAN MEALS?
---
Yes, our restaurant offers a wide choice of vegetarian meals and we always ask our guest upon arriving if they are vegetarians. We have had a quite a few vegetarians at our camp site and they were all very happy with the meals offered.
---
DO YOU ACCEPT CREDIT/DEBIT CARDS?
---
Currently we DO NOT accept any card payments. Please bring enough cash for all accommodation, food and activity payments. There are several ATMs (cash machines) in Kasese. Most banks only accept Visa Cards but Stanbic Bank ATM lets you withdraw up to 1.000.000 Ugandan Shilling and accept Master- and Maestro Cards.
---
---